Yes Sir Boss
14+ event • Please note: CHANGE OF START TIME
Friday 13th September 2013
Supported by:

Will & The People

Doors open:

at 6:30pm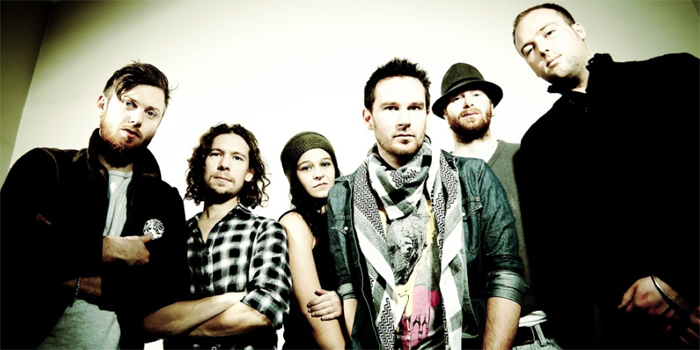 YES SIR BOSS presents a truly original, distinct and indefinable sound, created from a multitude of worldly musical and cultural influences. Their heavy blend of horn-led hooks, offbeat rhythms and epic riffs provide the perfect backing for the memorable and catchy lyrics invariably brought to life by the seductively expressive and husky vocals of front man Matt Sellors.
Appealing to wide audiences and captivating them with quirky magnificence and energetic soul, this Bristol based rabble of six perform their live shows with a thrilling charm that is both bold and sincere. Over the last three years they have become one of Bristol's headline bands playing regularly to packed out venues alongside the likes of Toots & the Maytals, Babyhead and Smerin's Antisocial Club. Following a short European tour supporting soul singer Joss Stone, they hit the festival circuit with the legendary Chai Wallahs venue performing to 1500+ crowds at many of the UK's most beloved festivals including Glastonbury, Bestival, Electric Picnic, Green Man, Shambala, Sunrise, Eden & Body & Soul.
Now signed to Joss Stone's newly established label 'Stoned Records' and represented by the 'Diplomats of Sound', with their debut album scheduled for release early in 2012, it won't be long before Yes Sir Boss introduce their unique sound to the mainstream.
"The man with a thousand voices…" - BBC Radio Bristol
"These songs are going somewhere fast" - 247 magazine
"Eating up genre's like cream-cakes…" - Ed Williams, Suit Yourself Magazine
"Exhilarating , Catchy, Stomping , Skanking , inclusive, enthralling… music ally f***ing spell binding …everything you could want from a band and some… " - Si Chai, Musical Director @ Chai Wallahs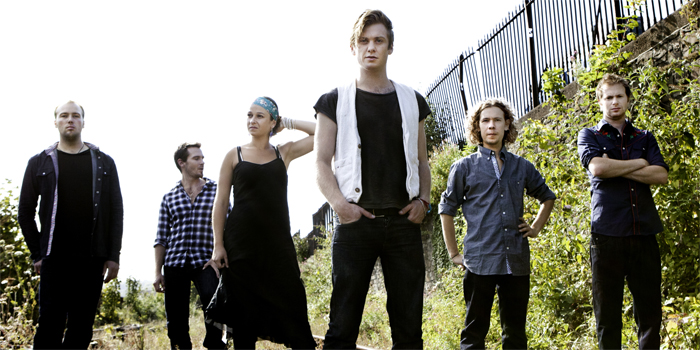 plus... WILL & THE PEOPLE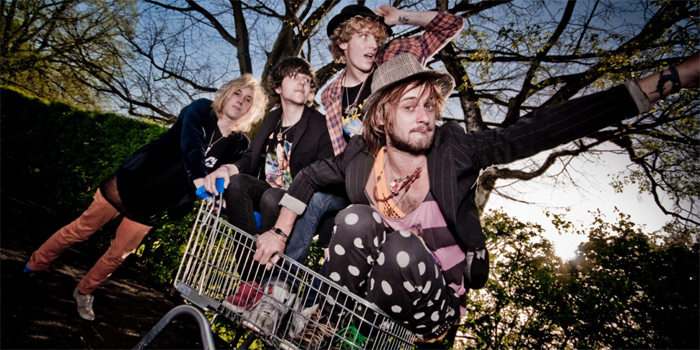 Will and The People are a collective of people who have decided that playing and making music together is the right thing to do... They are perfect for main stages at festivals, living rooms, sweaty packed pubs and clubs at 3am, in tents, fast cars, slow cars, and on boats... and in the sun with a bloody mary.. They all write songs and then play reggae, pop, grunge, ska, and house 4 to the floor... and mix them all together.. Its fun.. it is honest, very catchy, and rather interesting when they really get going... they tend not to have a setlist, and get bored playing the same songs so every show is different..
(Currently the band, the magician and the producer all live under the same roof.. which means they can afford to be spontaneous, as they can read each other very well..) the band don't really argue, and they work together... because of this they are doing very well this year.. they have managed to book all their own gigs and do all their own paperwork (nearly).... some events where they have shown a face or two include:
Glastonbury Secret Garden Party Isle of Wight Festival Bestival Green Man Festival Montreux Jazz Festival Woodford Folk Festival (AUS) Peats Ridge Festival (AUS) Pinkpop (NL) Lowlands (NL) Eurosonic (NL) some Royal Wedding in Bath for William and Kate A bathtub in reading a fiat 500 in Rome Paradiso, Amsterdam Melkweg, Amsterdam A rather large yacht in Monaco Cage the elephants Dressing room barns.
Watch out for their music, it's bright you wont miss it...
(They would recommend the beach to accompany it.. but... it just as well hits the spot for dreamers, rioters, weirdos, loners, and the supercool people who pretend they don't like it while we ALL do... go on have a listen.. )
Comments