Adelphia
EP Launch Show • 14+ event • Upstairs Bar
Thursday 19th December 2013
Supported by:

Go-X + The Spangled Corps + Adam Zarebra

Doors open:

at 6:30pm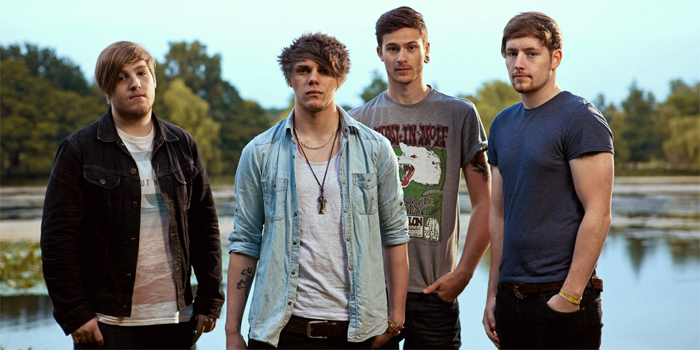 ADELPHIA
Adelphia are a unsigned four-piece Alternative rock band from Nottingham, UK, built up by members:
Nicholas Crampton (Vocals, Rhythm Guitar) Rik Gilbert (Drums, Backing) Jordan Wood (Lead Guitar) Jay Sanderson (Bass).
Since forming in early 2013, Adelphia have produced a mature Alternative sound. The Adelphia sound is made up of mixing thick guitar riffs, melodic licks, punchy drums and smooth toned vocals.
Since producing their highly acclaimed debut single "Do Your Worst", Adelphia have established a respectable reputation, playing the infamous ROCK CITY, HIT THE DECK FESTIVAL and other well known venues.
Adelphia have also received continuous media coverage from BBC Introducing and attention from Front Magazine. The band are due to release their debut EP "Fingers Burnt and Lessons Learnt", produced by Matt O'Grady (globally recognised).
plus guests...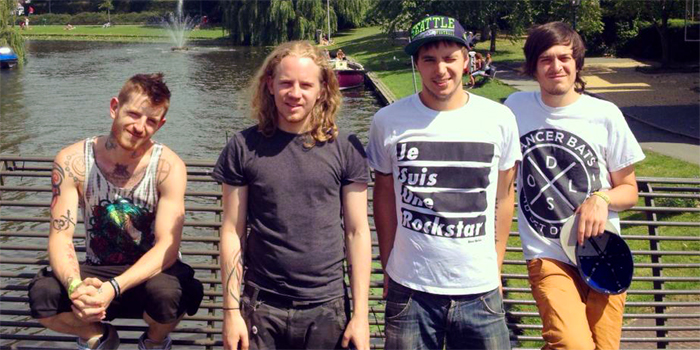 GO-X
GO-X have released two EPs, sold out a UK club tour and supported You Me At Six, Elliot Minor, The Blackout, Young Guns, Hundred Reasons and Funeral For a Friend.

THE SPANGLED CORPS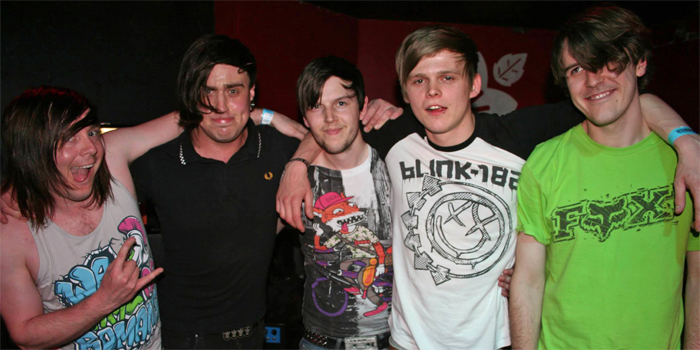 The Spangle Corps are an alternative band from Nottingham, influenced by bands such as Weezer, AFI and Brand New, Bayside and Alesana with a hint of Set your goals.
We enjoying mixing dark intensity, with bouncy pop punk riffs topped off with some of Nottingham's most intricate and eclectic breakdowns in order to get the whole room moving.
We also love the Nottingham music scene right now, and would love to continue pushing against the developing trend of venue closures and dwindling audiences. If you wana help us, play with us or have us support you leave us a post =]
Artists We Also Like Suckerpunch, JD and the FDC's, Cut the Heroics, Conduit, The Maddigans, Trip to dover,Hey! Atlanta, A thousand enemies.
ADAM ZAREBA
A 18 year old teenager with a big dream, Adam Zareba is already proving to be a huge hit with the crowds of Nottingham and has got many people around the UK talking.
With a desire to one day travel and play his music to people from around the world, Adam has already achieved a huge amount in such a short time and shows no sign of slowing down.
Starting out as a singer, Adam progressed onto the guitar after his brother Lesh introduced him to the instrument back in 2010. Since then, Adam has developed a sixth sense for the instrument and has not looked back, breaking away from his band to start off his own projects as an independent artist.
With a series of highlights including radio interviews and press segments, Adam's proudest moment was the night he performed on the stage that only a year before, he saw "All TIme Low" perform on. Since then, it has been all guns blazing and Adam has single-handedly supported a number of industry giants. His debut EP, "One Year On" due for release in early October, metaphors his journey to date and with a strong following already built-up, it is clear that we can expect to see more of him in the coming months.
Comments