Talisman
Live upstairs at The Bodega • 18+ event
Saturday 16th November 2013
Supported by:

Dan Ratchet

Doors open:

at 7:00pm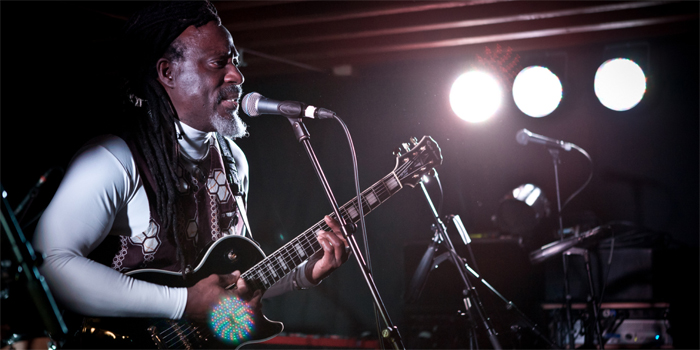 Talisman were one of the UK's top Roots Reggae bands in the later 70's and early 80's.The band's prowess earned them support slots with acts as diverse as Burning Spear, The Clash and The Rolling Stones. They have reformed with the original line up after 30 years apart to support the re-release of their classic roots single 'Dole Age' on a brand new album 'Dole Age - The 1981 Reggae Collection'. One of Bristol's finest live acts are back and ready to party once again.
Originally formed in 1977 Talisman were consummate performers constantly vying for the title of one of the country's most popular live reggae bands. They toured the UK building up a loyal following and leaving memories of gigs that are still discussed to this day. Until now the only way to hear Talisman has been to track down their two difficult to find singles from 1981, or their two later LPs, "Takin' The Strain" from 1984 and "Jam Rock" From 1990. Now after nearly thirty years Bristol Archive Records have lovingly compiled this CD of the band at their peak in 1981. Not only does the CD contain the band's two original 7" singles, but also eight carefully selected live cuts from classic shows at Glastonbury Festival and other infamous shows.
Hot on the heels of the critically acclaimed 'The Bristol Reggae Explosion 1978-1983' Bristol Archive Records release 'Dole Age - The 1981 Reggae Collection' celebrated at their first Bristol show for 20 years at The Fleece in Bristol on 27th May 2011.
"Vivacious and packed with infectious island melodies, the album is perfect for connoisseurs of real roots music."  
• Tom Williams, Big Cheese Magazine
"For someone not into reggae, if there was ever a band that would convert me, Talisman would be that band!"  
• Mr. T, Lights Out Zine
"It's the seven live tracks that impress the most, an audio document of a band at the peak of their prowess."  
• Martin Headon, Red Hot Velvet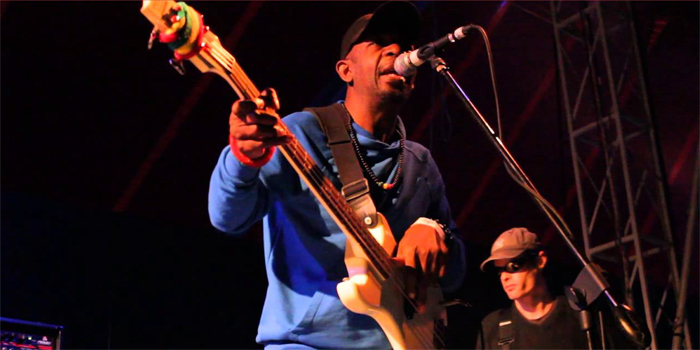 Thirty years after they recorded their debut long player, 1984's 'Takin The Strain', Bristol's roots reggae pioneers Talisman have found enough space in their busy live schedule to record their third studio album, 'I-Surrection', to be released via Sugar Shack Records on 30th September.
Having reformed in 2011, Talisman have spent the last two years honing their skills and playing live shows at every opportunity, including the support slot on The Selectors' recent UK tour. Original core members Dehvan and Dennison have also found the time to write the six new songs that, along with their dub counterparts, form this latest twelve track set. It's hard to escape the economic and political similarities between today and the bands early eighties heyday, so it's no surprise that all of the songs deal with political or roots themes and resonate with the classic sound of British reggae from the golden age. The way the music sounds is no modern pastiche; Dehvan and Dennison have been playing together for 35 years and the classic roots sound comes naturally. Likewise, the social conscience they display in their song writing has always been part of the Talisman sound. They are the real deal and this is a reggae album with genuine heritage.
When it comes to getting the right sound, the choice of producer is everything. For this release Talisman have collaborated with Rootikal Productions David Hill, a man who fully understands reggae's rich history as well as how to get the right sound from modern recordings. Collectively they have achieved one of the best roots reggae albums since its seventies heyday.
From the opening lines of "Greetings and Salutations", it's clear that you are in for a treat as the timeless sound of roots reggae bursts forth from the speakers and envelops the listener. Conscious lyrics underpinned by great music, is a winning combination. With its call to arms, "Stand up and help yourself, stop hoping for things to change, stand up and help yourself", "Help Yourself" is a call to arms in the anthemic tradition. Talisman haven't given up the fight, they've just been regrouping and with this album they return to the struggle with a full frontal attack. "Hey Yout" is dedicated to the next generation, those who need to take up the struggle, reminding them that previous generations have trodden the same path, but with patience and a positive attitude they can overcome "Babylon Pressure" and achieve a better future for their world. "Season For Freeman" propelled along by the addition of some great playing from Matic Horns could almost be a lost gem from the seventies, if its catalogue of black martyrs didn't include the recent losses of Stephen Lawrence, Trayvon Martin and Smiley Culture. The point that whatever progress society has made some things haven't changed is subtle but well made. The album takes an almost Nyahbinghi direction as we "Praise Jah", an upbeat and joyous track that's almost hymn like and makes one want to sing along. "Things a Get Tough" has an almost sixties feel, reinforced by the repetition of the lines "rougher than rough, tougher than tough" lyrics that strongly recall the classic tunes of the rude boy era. Even if they've cleverly given a nod to the past the lyrics themselves are just as relevant to today where it's more about the tough economic situation than which rude boy or singer is the toughest. Every track comes with its corresponding dub version, skilfully mixed by David Hill for Rootikal Productions and dub in the best sense, where each version stands on its own musical merits as a fully thought out track rather than being a mere afterthought. The sole exception is 'Hey Yout' which rather than a full dub workout gets reimagined as a classic sounding melodica version.
This album takes the best aspects of reggae's musical heritage and fashions them into an album that deals with the realities of 2013. Roots reggae is back and the revival starts here! 'I-Surrection' is released on CD, 8 Track Limited Edition Vinyl and Digital platforms on the 30th September 2013.
plus guest: DAN RATCHET

Comments