Ferocious Dog
14+ event • Upstairs bar at The Bodega
Saturday 9th November 2013
Supported by:

t.b.c.

Doors open:

at 7:00pm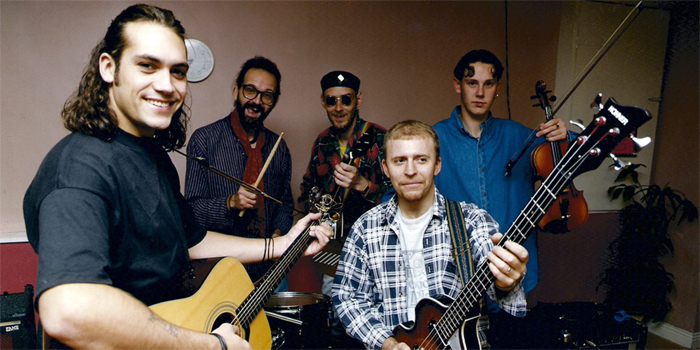 The band started as a Three piece in the late 80's by Ken Bonsall (Lead Vocals/Guitar) and Dan Booth (Fiddle) and Ian Wagstaff playing Bodran (irish drum). Shortly after the band was joined by Dave Drury (Bass), Paul Newbury (Drums), Jimmy Carrol (Guitar/Banjo/Penny Whistle).
The Band split and reformed a couple of times in the early days, then following the tragic death of Paul Newbury in 2005. They were joined by Brad Drury (Dave Drury's Son). In 2010 they were joined by Kyle Peters on guitar and finally they were joined by Ellis Warrin (Mandolin/guitar) the last of the new and most recent line up.
The current line-up elevated the band to a new level in 2011 coinciding with the release of their self titled EP and new found success on the UK festival scene giving the band excellent exposure. With more festivals lined up for 2012 the future is looking very bright.
With there success has come new friends one of which is front man and singer 'Mark Chadwick' from 'The Levellers', and the boys have had the honour to play with him twice recently.
When the band are not out on the road they can be often found out and about in their home of Warsop and the bands true home is 'The Black Market' also in Warsop and part owned by Dave Drury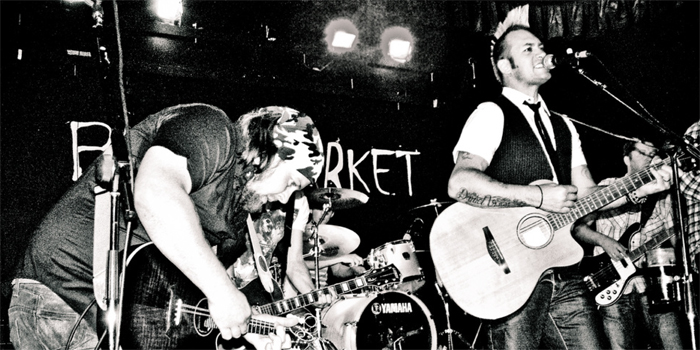 Comments