Sam Gray
14+ event • Upstairs bar at The Bodega
Saturday 5th October 2013
Supported by:

Emma Stevens + Owen McGarry

Doors open:

at 7:00pm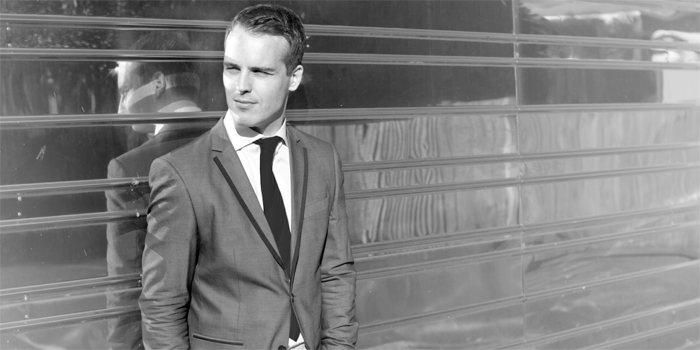 Since bursting onto the scene in 2011 with the Radio 2 play-listed debut single 'Cartwheel Queen' Sam Gray has gone from strength to strength.
The talented singer/songwriter spent that year a special guest on the sold-out Overtones UK tour, playing at prestigious venues including the London Palladium and performing to some 40,000 people. His album Brighter Day wound its way in the Top 10 singer/songwriter albums on iTunes and his fan base continues to grow each day thanks to radio support from more than 40 stations. He was also the subject of a Channel 4 TV documentary, and topped it off with a mammoth tour of over 70 Caffe Nero outlets nationwide.
In the summer of 2012, Sam has shifted to a more soulful sound. His single, 'This Girl' released in August, doffed its cap to classic Motown, blue-eyed soul and general good-time intelligent pop. With over a quarter of a million YouTube views, it seems the general public is loving his slight bend in musical direction. And there's more to come. Think Otis Redding meets the more ballad-driven strains of Elvis Costello with a dash of the Style Council and you're getting there.
Born and raised in Hull, Sam grew up playing in bands on Humberside before slowly gravitating across the M62 to Manchester, which remains his base to this day. Whilst in Manchester he was discovered by legendary drummer Steve White (Paul Weller, The Who, Oasis) who became his manager, producer and general overseer. White, along with his team secured Sam a publishing deal with Notting Hill Music and a recording contract with the Transmission Recordings label. He also got Sam in the studio with highly sought after producer, Brendan Lynch (Weller as well as Primal Scream and Ocean Colour Scene).
As well as performing and generally playing a star-in-waiting, Sam is also an accomplished writer having crafted tunes for The Voice and Hollyoaks star Abi Phillips. At the time of writing he is very much a songwriter in demand.
And now with autumn approaching, Sam has just announced he will be the very special guest on the forthcoming Peter Andre tour which kicks off in November. Taking in over 30 dates nationwide it is sure to open up Sam to a new audience and cement his reputation as one of the UK's up and coming premium live acts.
A new single will coincide with the Andre tour with a brand new album, Too Much Of A Good Thing released on 4 February 2013. Like 'This Girl', the album has definite echoes of Motown and soul, kicked through with modern textures and a contemporary feel. It is set to be one of the defining releases of next year's first quarter.
 plus special guest: EMMA STEVENS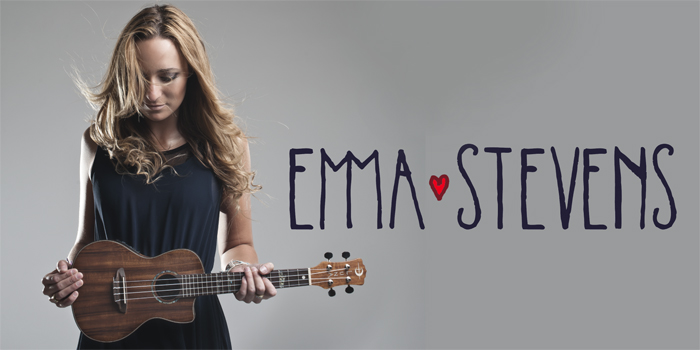 Emma began her musical journey when she was bought her first guitar at the age of 3, after being enchanted by her Mum's playing. With Emma always singing and constantly wanting to join in and play too, her parents soon realised music would play a definitive role in her destiny. She began taking lessons in cello and piano, became a member of the Surrey Youth Orchestra and involved herself with numerous music clubs in and out of school. Constantly creating parts on any instrument she could get her hands on, and writing poetry in her bedroom, Emma combined the two and discovered the art of songwriting. Desperate to learn more, Emma enrolled at the Academy of Contemporary music, where she studied Guitar and Performance – this not only improved Emma's confidence as a performer, but taught her valuable lessons as a songwriter.
As Emma's skills on guitar developed, she began playing for artists and bands, including fiN., H- Boogie, and Ronit, this led her to touring worldwide with bands such as The Kooks, Mona, Feeder and Incubus. No stranger to the stage, Emma would often perform at arena style venues to up to 20,000 a night! This gave Emma a great deal of experience and a wonderful foundation from which to launch her solo career.
When she was discovered by music manager, Bob James – Emma's songwriting career took off. She found herself working with established artists and songwriters all over the world, frequently making trips to LA, Nashville and Europe. Korean boy band "SHINee" released one of Emma's songs on their album and it sold 100,000 copies in its first week of release, hitting the number 1 spot.
With a passion for performing, and longing to release her own music, Emma decided to concentrate on her career as a singer-songwriter. Her music is catchy and filmic, and has been used on TV, clients including BBC and ITV. She has also worked with artists such as Kate Nash, Passenger and Jenn Bostic, who she supported on her recent UK tour.
When Emma lost her Mum to cancer in 2012, she dealt with it in the only way she knew – through her music and songwriting. Emma planned a series of 4 EPs, each one with a unique and beautiful artwork designed by her Mum. Emma's Mum made the designs as a gift to Emma, and completed them just two weeks before she died. When all 4 are collected they will fit together like a puzzle to make a larger beautiful painting. This combination of art and music typifies Emma's unique approach to her work. Playing guitar, piano, cello, ukulele, banjo, mandolin, percussion and baritone guitar, all 4 EPs showcase Emma's talents as a songwriter and multi-instrumentalist.
plus: OWEN McGARRY
Hailing from Belfast Northern Ireland, Owen's music can be described as a fusion of Maroon 5, Snow Patrol and a little early Paolo Nutini. Having starting his career as a busker, he has since played shows in Belfast and London, including the legendary Ronnie Scott's. Owen McGarry will be releasing a new single this Spring which will be followed by a full UK tour.
The streets have always been a massive part of this young artist's life, who first caught the attention of his current management company, Fersk, whilst busking in his home town of Belfast shortly after an incident where the local riff raff showed their appreciation by kindly slinging pound coins at his head!
Only a matter of days after the bandages were removed, Owen was invited into the studio with influential American producer Tre Sheppard and recorded his new single 'Someone Else' which has been picking up radio plays across Europe, LA, New York and Radio One over the past year.
Comments