Nell Bryden
Live upstairs at The Bodega • 18+ event
Sunday 12th May 2013
Supported by:

Jon Sandler

Doors open:

at 7:00pm
NELL BRYDEN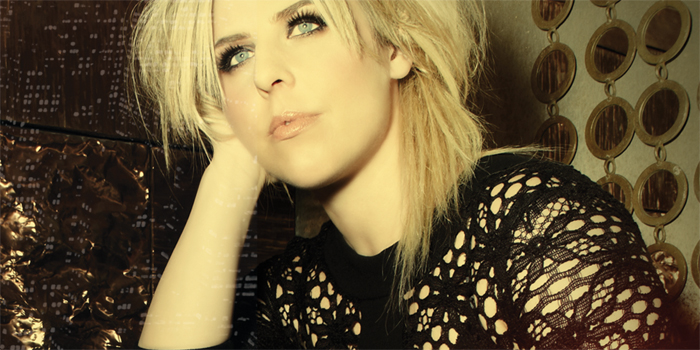 Nell Bryden has the heart of an artist, the mind of a storyteller and the restless soul of a troubadour.
These traits are in the genes of the native New Yorker – her parents are a painter and opera singer. But the self-belief and tireless work ethic that have seen her travel 300,000 miles to play 1,400 shows over the past seven years are all her own. Along the way Nell Bryden has picked up numerous fans, a few good friends, and a lifetime of tales to tell.
Nell's debut UK album release 'What Does It Take' was released in 2009 and with six playlisted singles on BBC Radio 2, including 'Not Like Loving You' and 'Goodbye' - still heard regularly on British radio.
Her second album 'Shake The Tree' was released in 2012, to the delight of an ever loyal fan-base. Support from the likes of Radio 2 and Smooth Radio continued for singles 'Buildings And Treetops' and 'Shake The Tree' but it was 'Sirens' that caught the ear of Gary Barlow, who on hearing the song immediately invited her to support him on his 27 date tour of the UK.
With the addition of supporting Jools Holland and his Rhythm & Blues Orchestra, plus her own headline tour in January 2013 Nell performed at 40 venues across the UK and Ireland in little under three months.
plus support:
JON SANDLER
Since picking up a guitar and writing his first song at the age of 9, Jon Sandler has amassed an arsenal of catchy and melodic tunes with far reaching appeal. With a soulful voice, honest lyrics and a charismatic stage presence, he's been compared to a combination of Julian Casablancas, Elton John and Freddie Mercury and recently a blog referred to Sandler as 'the lovechild of Adam Levine and Tracy Chapman.' His unique style has been heard throughout the New York City scene over the past 6 years, where he has played countless shows at popular venues such as Rockwood Music Hall (Stages 1 and 2), Mercury Lounge, Knitting Factory, Pianos, Sullivan Hall, Webster Hall, two sold out shows at the Triad Theater and a sold out headlining show at City Winery. Jon is currently writing original music for other popular musicians and film and television projects, including a feature documentary and a theme song for a new television pilot. His single 'Lost Time' was picked as the promotional theme song for best-selling author Alex Gellen's latest novel 'Love Sick'. His current band, Jon Sandler and The Fancy Band, has opened for such big name recording artists as Teddy Geiger, Terra Naomi, Mission Hill, Green River Ordinance, Sleeperstar and last August played the Nikon Theater at Jones Beach opening for Jimmy Buffett. Most recently, Jon and The Fancy Band were honored with official showcases at the 2010, 2011 and 2012 CMJ music marathons in New York City, the 2013 SXSW music festival in Austin, included on Delta Airlines in-flight radio, awarded video of the day on AOL Spinner, were featured in Billboard Magazine after winning the first ever national 'Mariachi Mash Up' competition sponsored by Hornitos Tequila, and performed on The Artie Lange Show.
Originally hailing from a small town in upstate New York, Jon made a name for himself in that area, as well. His accomplishments include being invited to perform in the annual holiday show at the Empire State Plaza in Albany, NY and singing the national anthem at the 20,000 seat Pepsi Arena. Jon then moved to Boston where he was signed to a promotional record label and formed a band called Luke Warm. Their improvisational pop style garnered a loyal fan base that filled their shows at prestigious music clubs including The Middle East, Who's on First, and Harpers Ferry. They soon became the house band on Boston's local morning show, Bean U.
Currently residing in Brooklyn, New York Jon recorded a full-length self-titled album in 2008 that received critical acclaim. In 2010, Jon and his band recorded a new EP called "The Fancy Band" produced by musician Eric Zeiler (Xylos). Jon was recently signed to super duper records where he continues to perform, tour, and has just finished a new full-length album "Late Night Champ" mixed by Justin Gerrish (Vampire Weekend) and mastered by Chris Gehringer (Lady Gaga) which was released in 2012.
Comments