Shadows Chasing Ghosts
Live upstairs at The Bodega • 14+ event • early doors
Thursday 28th March 2013
Supported by:

Hildamay + Urma Sellinger + Red Legion Sky

Doors open:

at 7:00pm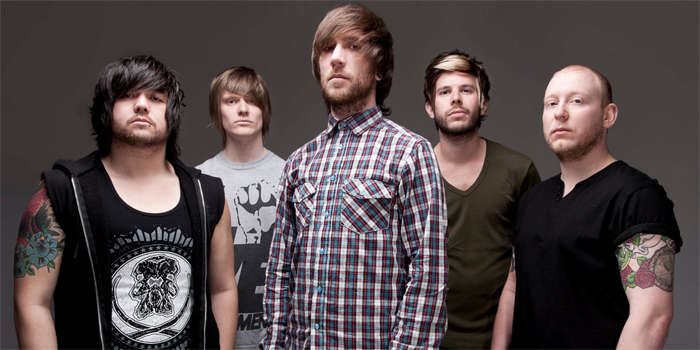 Shadows Chasing Ghosts are Trey Tremain (vocals), Danny Green (bass) Danny Coy (drums), Matt Jones (guitar & vocals).
Since their inception in 2008, London's Shadows Chasing Ghosts have been plotting a revolution. Their mix of razor sharp guitar work and anthemic melodies has seen them attracting more and more devotees to the band.
In 2008 SCG started the buzz with their self released EP 'Never Get a Wolf's Attention By Pulling On It's Tail, and followed that in 2009 with their first release on Small Town Records, 'Searchlights', which let to their debut album, "The Golden Ratio", which was recorded at Outhouse Studios by legendary producer John Mitchell (Architects, Enter Shikari You Me At Six, Funeral For A Friend). The band returned to Outhouse in April to record their second full-length release, entitled 'Lessons'.
SCG has embraced the true DIY work ethic, and achieved an amazing amount in 4 short years. They have got in the van and lived on the road, from numerous lengthy UK & European tours to a run of Australian dates. They have played headline shows to sold out venues up and down the country and were rated highly enough to share the stage with bands such as Bury Tomorrow, WHile She Sleeps, Finch, Blessed By a Broken Heart, Glamour Of The Kill and Polar.
As a result of all this, SCG have secured themselves as a fixture on the UK touring scene and staked their claim as ones to watch. Since then they have released two singles "Resist" and "Lose the Attitude", which have both fared very well in the rock charts.
Shadows Chasing Ghosts recently released their new album 'Lessons' through Small Town Records, which is available now in all good online and retail stores.
...and from Sidcup Kent come HILDAMAY...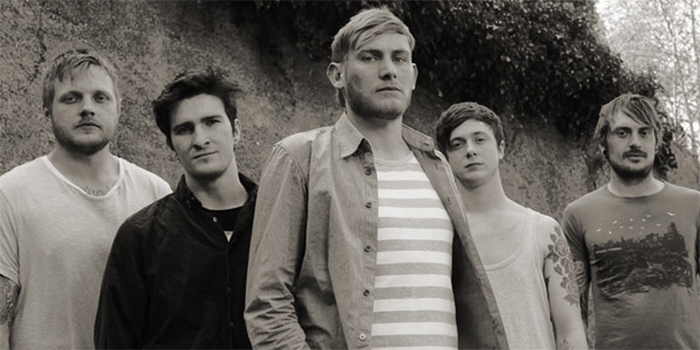 plus from Sweden... URMA SALLINGER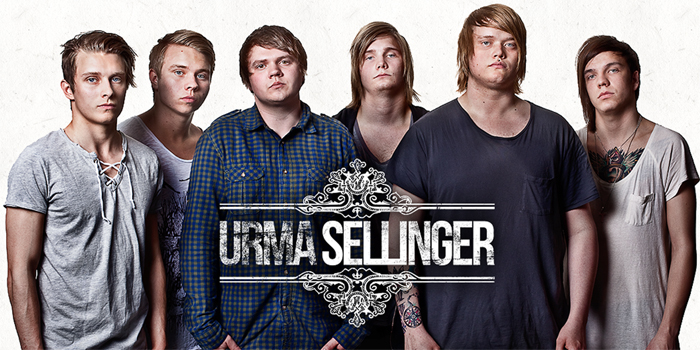 Stockholm based 6-piece band Urma Sellinger burst onto the Swedish post-hardcore scene at the beginning of 2010. Within the first few months the band got in contact with British producer and sound engineer Matt Hyde whose credits include bands like Slipknot, Bullet for my Valentine, Gallows and Architects.
Full of ambition and determination to create the best debut EP they could, the guys travelled to London to record their 3-track EP, 'Live Laugh Love'. A week after the release the band hit #1 on the most played tracks on MySpace in Sweden. The response they received was more than this young band had ever hoped for on such an early stage, and very soon thoughts started to turn to a full length album. Following the success of their debut EP, August 2010 saw Urma Sellinger elected for the 'Peoples Choice' spot at the festival 'Moshpit Open' playing alongside bands such as Enter Shikari, The Ghost Inside, Tek-one to name a few. With a growing fanbase starting to spread from Sweden to other countries, and an non stop demand from all over the globe, the work on their full-length album began. In February 2011 Matt Hyde got on a plane heading towards Sweden, and the small town of Gävle, just north of Stockholm became the chosen location to record their debut album which was scheduled for release on January 26th 2012.
With a tremendous passion for their music and with their indisputable talent, Urma Sellinger is quickly becoming a force to be reckoned with!
Known for being a hard hitting live act, Urma Sellinger will brand a permanent mark on your memory during a show.
With music and lyrics-contributions from everyone in the band, they deliver a diverse setlist, with a variation of meaning and content.
 plus RED LEGION SKY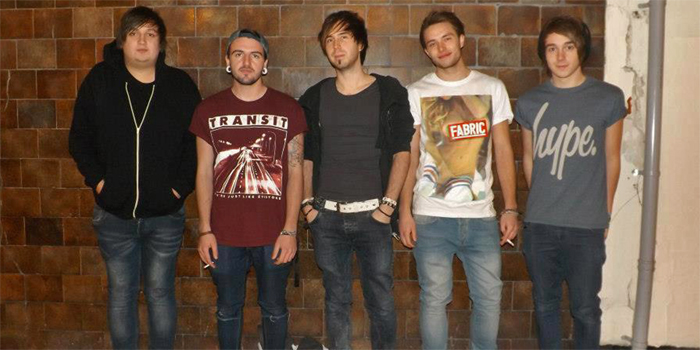 Red Sky Legion are a five piece band based in Mansfield, Notts formed in early 2012.
They play a form of alternative pop-rock that combines a mash-mash of colourful noise and forceful sound.

Comments