Fighting Evil Is Cool
Live upstairs at The Bodega • 14+ event • Tickets just £2!!!
Friday 1st February 2013
Supported by:

The Last Edition + Mr Wolf

Doors open:

at 7:00pm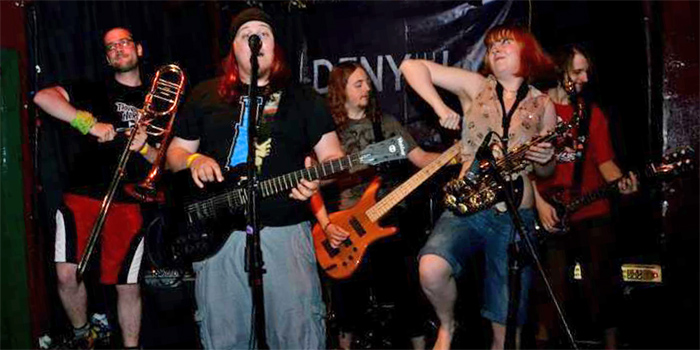 Fighting Evil Is Cool! Are a 6 piece ska/punk band from Nottingham UK.
Bouncing onto the scene in their current lineup at the start of 2012, They've already played with some of the most kickass ska bands such as Random Hand, Big D and the Kids Table, Breadchasers, Arse Full of Chips, Tyranosaurus Alan, Anti-Vigilante, New Riot and even shared venues with the likes of Reel Big Fish!! We play songs about silly things, like giant monsters and hobos (that's the monsters that are giant, not the hobos).
Recently described as : "Madness-meets-Bananarama on Angel Dust"
"There really isn't anything this band doesn't do well. The brightness of the trombone is a great compliment to the aggressive guitars. The bass lines are not only prominent, but also a bit funky. The vocals at times bring some 90s hardcore bands to mind. And did I mention that this band can get you dancing when it sings about zombies? Seriously, what more do you need?"  •  Incognito Music Magazine
Comments