Vök
14+ Event • Upstairs Bar The Bodega
Sunday 25th March 2018
Supported by:

Tusks

Doors open:

at 7:00pm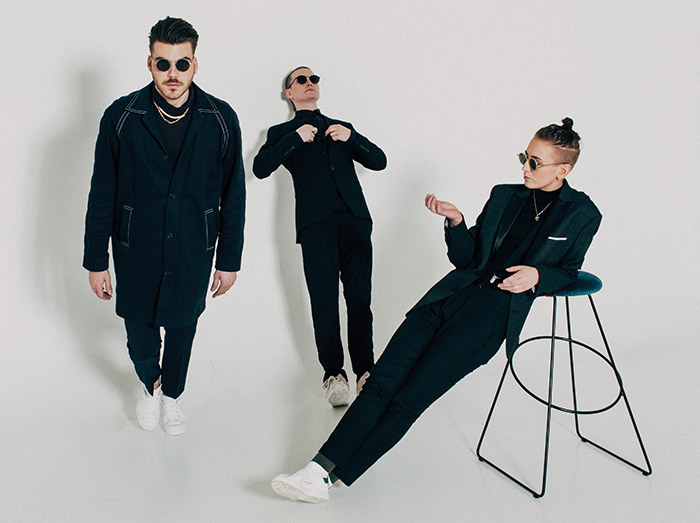 VÖK
plus...
TUSKS
Dissolve, the debut album from rising Londoner TUSKS, is appropriately named: the sort of record you can't help but melt away into, disappearing into its mist of feather-soft vocals and soundscapey guitar climaxes and coming back cleansed. "The word really described what was going on in my life at the time and became quite poignant to me," says the songwriter, aka Emily Underhill, recalling the turbulent months in which the album was born: a period full of love & loss, with one track, 'Last', being a fierce fuck-you to a broken relationship. . After making a name for herself with 2014 EP Ink, the challenge here was to delve deeper into the storm of emotions around her than before. "I've definitely written some very raw and personal lyrics on this album, whereas before they've been subtle and hidden." There's no hiding TUSKS' talent on Dissolve, on which one of Britain's most exciting new indie voices hits a thrilling new stride.
Before Underhill was TUSKS, before Ink clocked up over a million streams on Spotify and grabbed the attention of Lauren Laverne, Annie Mac, the Line of Best Fit and many more, she was an "imaginative child" growing up on south coast town Hastings, where she'd fantasize about "other worlds to run around in" and experiment on her family's household piano. Her parents filled the home frequently with the sounds of Fleetwood Mac, whose 1979 album Tusk she'd name herself after having started to take music more seriously after studying music tech at college ("that record was one of those things that I thought would sound dated and old when I was 18 and moved out, but I actually ended up loving more and more").
Musically though, Dissolve steers more towards the pulsing cinematic expanse of The xx, Daughter, Explosions in the Sky and Sigur Ros than the love triangle-fuelled '70s singalongs of Stevie Nicks and co. "Evolving dark pop is one of the only descriptions I can think of that encompasses the sound," says TUSKS, whose debut album spans everything from skittering electronics (opener 'For You') to slow-drifting ambient echoes ('1807') to electric guitar mastery laid over thundering drums on 'Toronto', named after the Canadian capital where it was written. There's an overarching narrative to the album, but Underhill would rather let listeners paint their own pictures of its story. "I like letting the listener hear the words and the music and apply it to their own lives. I think songs become way more special and emotional that way."
Dissolve was recorded with close collaborator Brett Cox across a number of locations, with each leaving its own imprint on the record. "A lot of the pre production for the new tracks was done in a barn in France," says TUSKS. "We loaded up my car to the brim with stuff to make a studio and drove it for 10 hours to near Lyon and set up a mini studio. If you listen carefully you can hear the cicadas and sounds of the two little French girls who lived nearby running around." Other locations included a Brixton studio in which sessions were broken up by table football games that sometimes went on till 6am, and London's Lightship, a boat studio docked on the Thames that has a lighthouse you can climb up to observe London in all its splendour.
"These songs were written mainly late at night," says TUSKS. "I have to write songs on my own, so they were mainly written in my flat in London or in my parent's garage late at night, normally after some kind of shit happening." Dissolve is a tonic that can help you can cope with any kind of shit happening. Disappear into it today.
Comments