Hot Arttt
14+ event • Upstairs bar at The Bodega
Thursday 15th December 2016
Supported by:

Chroma Bay + Hockney DJ's

Doors open:

at 9:00pm
HOCKNEY CLUB NIGHT presents...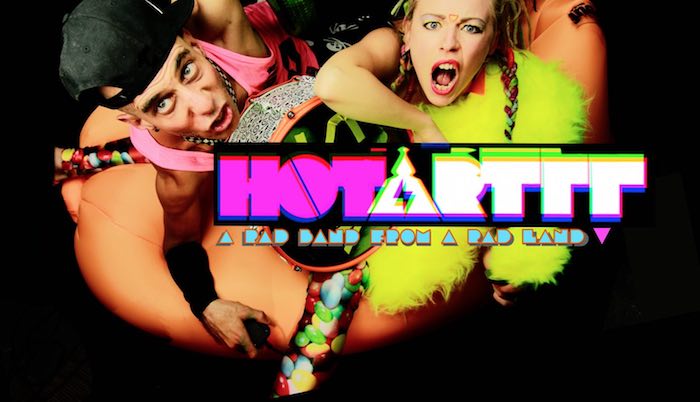 HOT ARTTT
The 'White Stripes' on Funk? Like pickles and chocolate or Iggy Pop meets Prince, this bizarrely unique duo appears out of some futuristic retro-pop timewarp. Meet HOT ARTTT... the ultimate Rock & Roll love story expressed in shocking P-Funk Colour.
It's no accident HOT ARTTT's music sounds like EVERYTHING AND NOTHING YOU'VE HEARD BEFORE...
This strangely unique (and endlessly fun) two-piece BAND came to light in early 2015, when Vicky O'neon (a Finnish Rhythmatist) met Japhy Saatchi (AKA Robert Strauss TASTEMAKER's favourite Canadian born Music producer / Musician / DJ) on a session at his East London based recording studio CALLED WAX.
Two distinctly strong yet opposing personalities somehow UNITE AND forge something truly uniquE, AND the sound of HOT ARTTT forms as their worlds collide.
The result is Sort of RETRO & FAMILIAR, YET CONTEMPOARY and COMPLETELY unique...Part 80's (EVERYBODY SAYS JAPHY SOUND's LIKE Prince) YET TRUTHFULLY HE'S more Inspired BY Sylvester, Iggy Pop, David Bowie, G&R, Van Halen COMBINED WITH VICKY's musical influences ranging from POP / PUNK TO art rock - LATIN - jazz - metal - soul AND BEYOND...
Since their inception HOT ARTTT has gone on to BE SCOUTED BY X-FACTOR, direct and shoot their own TRADEMARK videos, DESIGN THEIR instruments, write, produce & PERFORM their own music, design their own VISUALS & CREATE A MERCH BRAND. HOT ARTTT HAS literally redefineD the rule book..thEIR INfectiously bizarre yet colourful world of creative unity, is a celebratiion of humanity. Freedom & Rally to reject conformity. HOT ARTTT IS A movement waiting to explode world wide.
HOT ARTTT is currently promoting their own GLOBAL brand of theme based party encompassing mash up elements of Vaudeville, Drag, ARENA MEETS PUNK ROCK, WHILE COMPLETEING THe DEBUT ALBUM DUE FALL 2017 HOT ARTTT is anything but easy listening...(IF YOU DON'T Get this band - MAYBE You take things JUST a little to seriously??!)...It's Orgasmic rebellious music that will push you to your most passionate limits. Fancy yourself unchained from the status quo? This is definitely your soundtrack www.hotarttt.com
plus...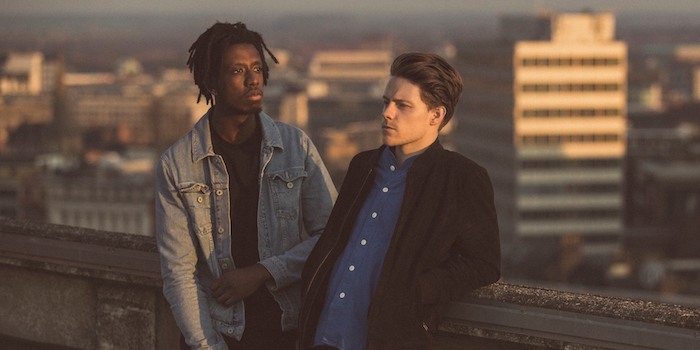 Comments