Kiran Leonard
Live upstairs at The Bodega • 14+ event
Thursday 7th April 2016
Supported by:

Field Studies + Sunset Nebula

Doors open:

at 7:00pm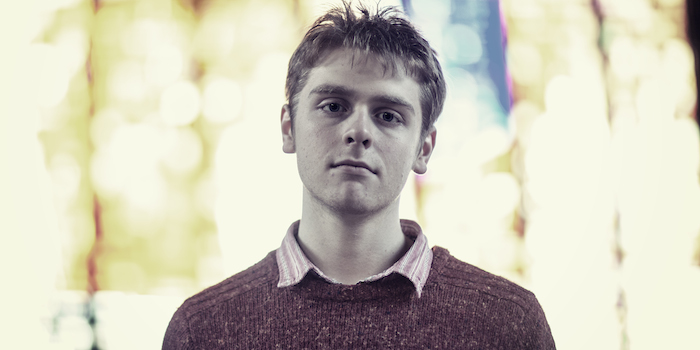 KIRAN LEONARD
Check out this interview with him on THE QUIETUS website... QUIETUS / KIRAN LEONARD INTERVIEW
plus...
FIELD STUDIES
Field Studies are an ambient alt-rock band from Nottingham, releasing their debut EP "Celestial" in January 2014.
After playing and writing music together in different capacities for years, eventually forming Field Studies in 2012, they are now establishing themselves locally and nationally, writing music towards a full-length release.
"Brilliant and beautiful. They have a massive future for them" - Dean Jackson, BBC Introducing
"Their music is intelligent, it feels like it should accompany some vast imagery" - Jack Parker, Amazing Radio
"Fastidiously composed with stark passion; forget the standard predictions of 'great things to come', great things are already here" - Andrew Tucker, LeftLion, speaking about Celestial
"A minor masterpiece" - Darren Hodgkinson, Qromag, speaking about Celestial
"From the opening track, the band's distinct sound flooded the venue with a confidence that betrays their years" - Hannah Coleman, The Gonzo






plus...
Comments