Club Nights
All the best songs from the best three decades.
Every SATURDAY • 11pm till Late
• Fancy dress thoroughly encouraged • Drinks offers all night
• DJ's spinning 80's, 90's and 00's bangers - ALL NIGHT!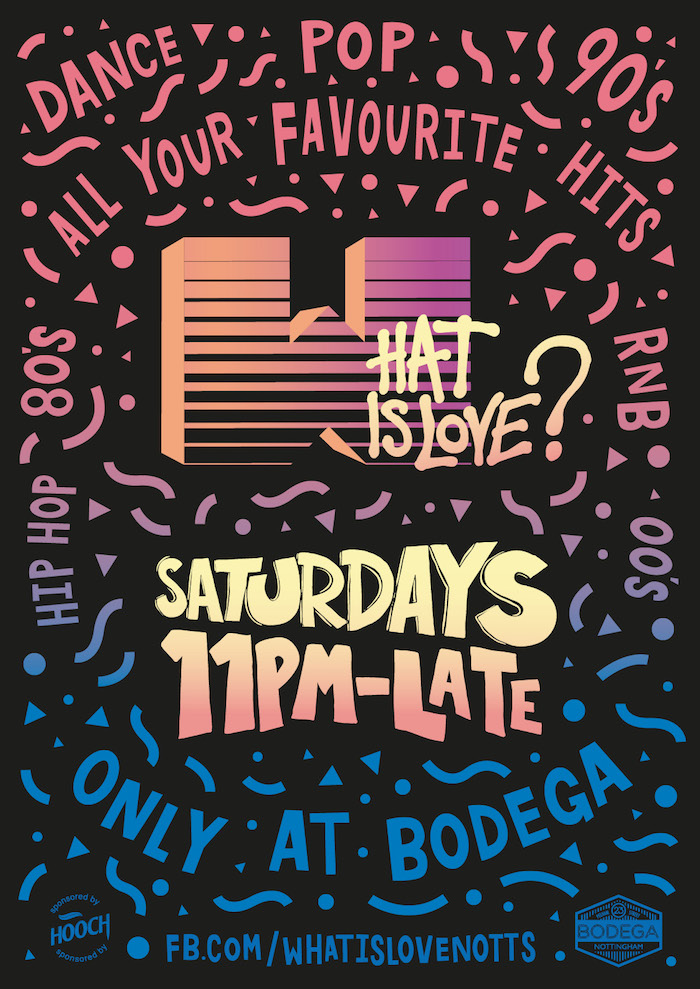 Check out the WHAT IS LOVE ? Facebook page and get yourself on the CHEAP LIST for an event!

All your 80's, 90's, 00's dance, britpop, grunge, hip hop and R'n'B favourites, and general bangers that you thought you'd forgotten. Join us from 11pm to hear all the best songs from the best decades.

Why not come dressed the part.
Think double denim, dungarees, crop-tops, mood rings, G-Shocks, centre partings, flat tops, or even the hallowed TRIPLE DENIM. If you can combine multiples of these and get it all from The Gap you're really winning.

SAN MIGUEL CANS.............................£3.00
GAYMERS CANS..................................£2.70
JAGERBOMBS.......................................£2.50
BACARDI + COKE.................................£2.50
CAN OF HOOCH....................................£3.50
TEQUILA SHOT......................................£2.00
DOUBLE SPIRIT + MIXER....................£3.50

Comments