Club Nights
All the best songs from the best three decades.
Every SATURDAY upstairs and downstairs occupying the whole building
• 11pm till 3am
• Drinks offers all night
• DJ's spinning 80's, 90's and 00's bangers - ALL NIGHT!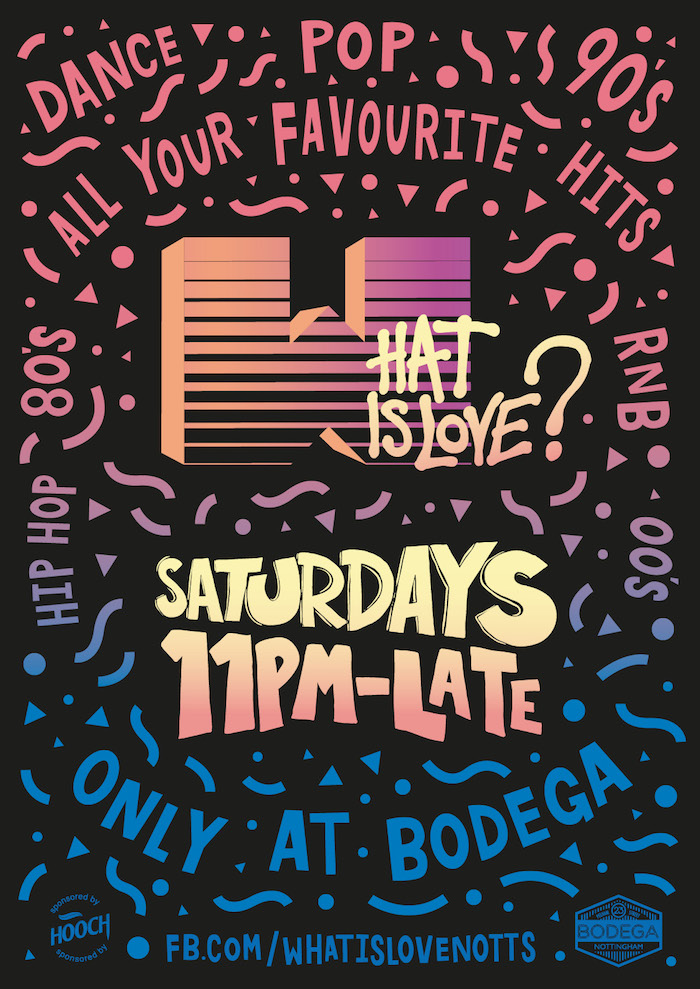 Check out the WHAT IS LOVE ? Facebook page and get yourself on the CHEAPLIST for an event!

All your 80's, 90's, 00's dance, britpop, grunge, hip hop and R'n'B favourites, and general bangers that you thought you'd forgotten. Join us from 11pm to hear all the best songs from the best decades.


DRINKS DEALS
Hooch Cans • £3.50
Somersby Cans • £2.70
Carlsberg Export Cans • £2.50
Tequila Shots • £2.00
Double Spirit + Mixers • £3.50
Jagerbombs • 2 for £5
Comments