Club Nights
Adventurous modern electronic music connoisseurs
Page 1 of 2
Lost Boyz Club throw monthly Tuesday night parties, striving to bring the best new talent from the bustling UK dance music scene, as well as cutting edge visuals, all in the intimate setting of the Bodega, making for vibes like only Lost Boyz can deliver. Regularly a roadblock event, this night is one that only looks to be gathering in pace as it cements it's place as one of the most prevalent in Nottingham's underground party scene.
Please click the READ MORE button and scrolll down for lots more current information, links & videos.
• next: LBC  •  Tuesday APRIL 23rd

Holla! 
Heralding a new way of experiencing electronic music; LBC is a dynamic arrangement of visuals, venues and artists, unified together in an ambitious monthly showcase.
With an emphasis on showcasing forward thinking music and fresh talent on the rise, LBC has seen the likes of Lunice, Mele, Dark Sky, Blawan, Sinden, French Fries, Bambounou and many more grace the decks, as well as their own party-starting residents Tunnels and Rykuvan.
The boyz have been going from strength to strength, with a new mix series on the go as well as pioneering live visuals.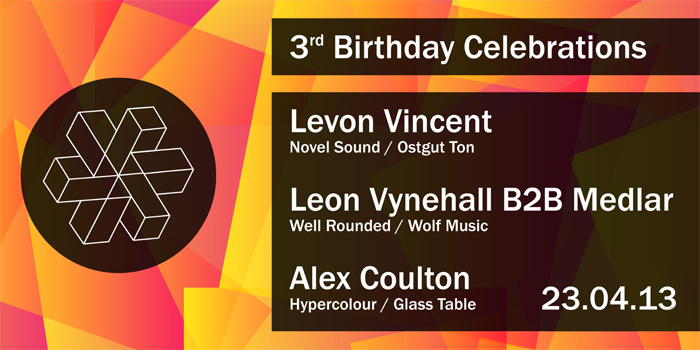 Next event: Tuesday APRIL 23rd...  > > >  •  Link To Facebook event Page  •  < < <

LEVON VINCENT • (Novel Sound /Ostgut Ton)
LEON VYNEHALL • (Well Rounded/ManMakeMusic) 






• •  B2B  with • • 
ALEX COULTON • (Hypercolour/Glass Table)





Link to his Boiler Room session (July 2012) on You Tube...


plus resident DJ's:  RYKUVAN  • • •  OSSIAN 96  • • •  VINCENT GROOVE

and downstairs hosted by ABOUT TO BLOW: WARREN XCLNCE / YULLOA / LATMUN / HARRISON
and visuals by;
GEORGE EVANS • Official website

Entry:
£4 Earlybird/Cheaplist (As usual just put your name on the event wall!) or adv. wristband
£6 Door.

Comments